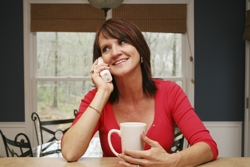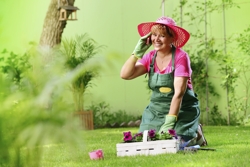 "If you have a phone and 15 minutes a week
you can change a life from anywhere"
What people need today is not more information
but Ongoing Personal Support.
Be part of today's cutting edge evangelism.
Reflecting Christ Through Ongoing Personal Support
Our purpose in health ministry is to help our members and community to not only experience vibrant physical health, but also become acquainted with the creator who gave them life. To accomplish this it is important to know how people think, what they want, and what prevents achievement of their goals. Ask anyone if they want to be healthy and the answer is an obvious yes. They also usually have a pretty good idea of what they need to do to enjoy better health, so more information is not their primary need. What most people need is support.
When we listen to them and provide personal support, we learn how to help people step by step achieve their goals and in so doing we are also reflecting the very character of an ever supportive God.
Many today are discovering the benefits of a supportive coach for life, business, sports and interpersonal relationships. Is it time for us also to recognize one of Gods greatest methods for success, by "coming close to people through personal effort".
When we put on health programs, whether large or small. The participants will be helped and they will come away with valuable information. As they have a renewed interest in making some changes in their health practices they will also realize that unless they have help they will fail again at these new efforts as well. They will need ongoing personal support. We must "come close to people through personal effort" in the most effective and ongoing way.
Our goal is to have Personal Support Teams available so that all who need support could have a "coach" assigned to help them reach their goals in health and life. Most coaching is done over the phone so you don't have to live in the local area to take part in this ministry.
Reflect God's character through:
Listening
Giving Insight
Asking Questions
Ongoing Personal Support
Today coaching is one of the most successful way of supporting people on an ongoing basis, coaching by phone is more effective than in-person because:
People have busy lives
It takes them too long to meet in person
You will keep connected with them longer
Easier to maintain consistency
(If you live close you can do both, phone for consistency but get together in person at times)
No matter where you live you can become the most important person on the health team. The one that helps put the program knowledge into practice and provide the clearest reflection of Gods character.
Contact Rick Mautz [email protected] to set up training programs in your local church. Whether or not you choose to become part of the Personal Support Team, the training is invaluable for all areas of ministry including personal and family growth.
Health Partner Training Videos
"Some of the content in these videos and the training comes from the LifestyleCoaching Skills (LCS) training materials copyrighted by the General Conference Corporation of Seventh-day Adventists.  For more information on the LCS materials go to "www.HealthMinistries.com/LifestyleCoaching/".
Relationship & Motivation
Health Principles in Coaching
Coaching Handout Material as referred to in the videos:
For a File with all pages use the choices below otherwise use above choices for individual files
Download all View file with all pages
For more information contact Rick Mautz ([email protected]) or by phone 303-909-8274.