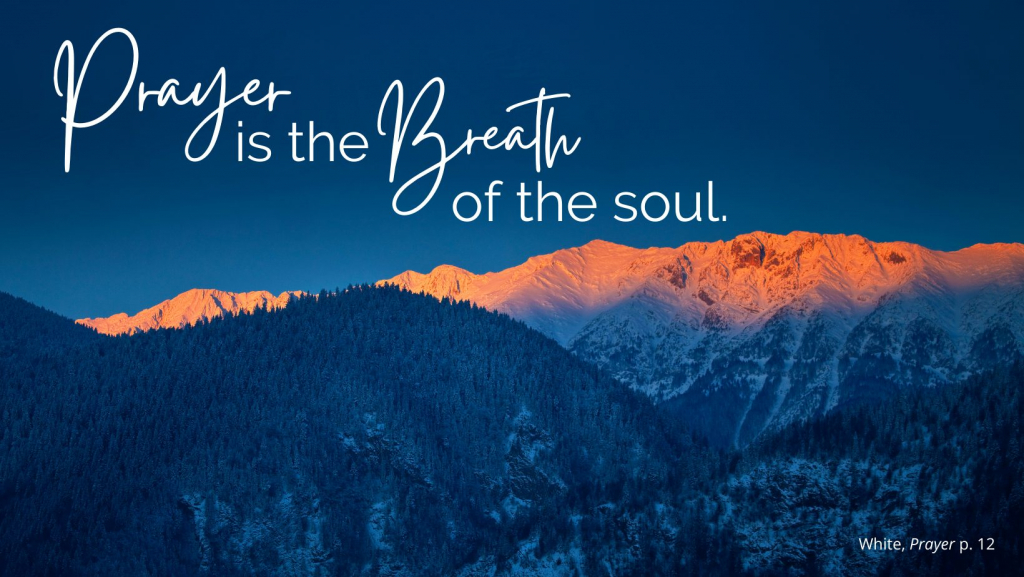 "Rejoice in our confident hope. Be patient in trouble, and keep on praying."  Romans 12:12 NLT


The purpose of Rocky Mountain Conference Prayer Ministries is to encourage a thriving culture of prayer in our local churches, and in turn, encourage our individual members to experience a closer relationship with Jesus through prayer. The RMC prayer team offers support to local church prayer coordinators as well as trainings, resources, and prayer events.
You may call 303-282-3618 and leave a voicemail prayer request. Email prayer requests may be submitted here.
Currently we host 2 weekly prayer conference calls. You're invited to join us Wednesday mornings 6:30-7:30am OR Thursday evenings 7:00-7:30pm by calling 605-468-8026, access code 1010801#. 
In addition, North American Division hosts an all night prayer call the first Thursday of each month. You'll be blessed praying together with others across our Continent!  nadprayerministries.org gives instructions to join the call, AND has great resources to strengthen you and your church through prayer.
Please pray for our Rocky Mountain Conference family in Christ to deepen our commitment to Jesus through prayer, so we can truly know Him and make Him fully known to everyone around us.
We're looking for individuals to be part of our prayer team which is simply made up of people just like you who are willing to pray for others and who want to grow in prayer. Please join us! 
Click here for a recording from the Prayer Retreat.
Resources for church and personal growth through prayer:
revivalandreformation.org
hope-heals.org