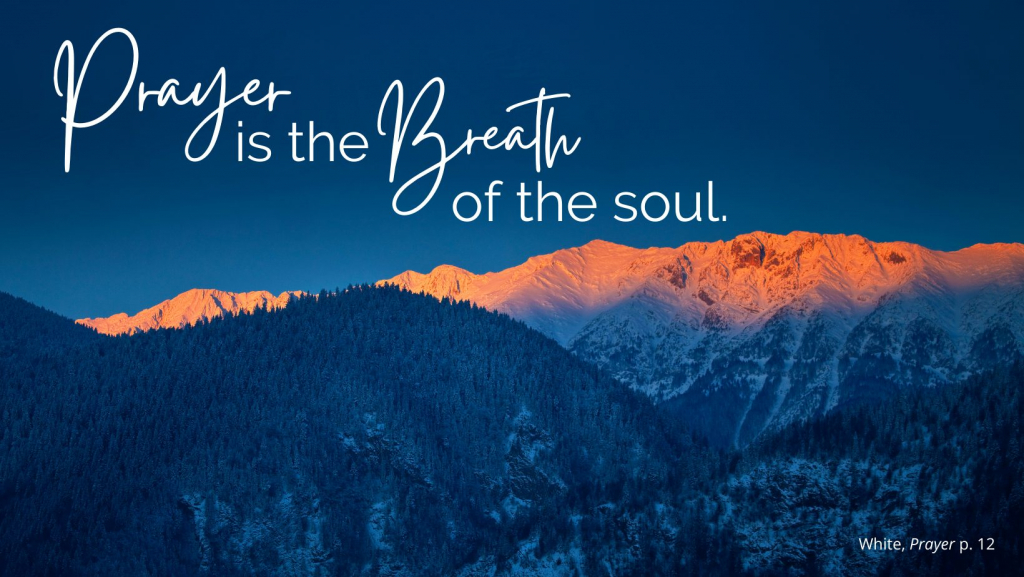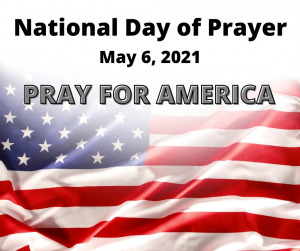 National Day of Prayer is Thursday, May 6!
For resources check here: National Day of Prayer
Our Thursday night prayer call on May 6 will be focusing specifically on praying for our country and our communities.
Prayer Opportunties:
Every Wednesday Morning, 6:30-7:30am
Every Thursday Evening: 7-7:30pm
605-468-8026 access code 1010801#
If you missed 10 Days of Prayer 2021
Seeking Revival 
You can still watch the daily virtual MAUC programs here:
Facebook: www.facebook.com/OutlookMag
YouTube:  www.youtube.com/MidAmericaOutlook
AND – You can do 10 Days of Prayer in your local church anytime! Resources here: www.tendaysofprayer.org
 RMC Pastors Read Through the Book of Luke
Watch and listen on our Facebook page
RMC Prays
Not on facebook? You can watch anyway! Click on the links below, and if it asks you to "log in" just click along the left side of your screen. Enjoy!
Luke 1 – Pastor Ted Williams 
Luke 2 – Pastor Bob McAlpine
Luke 3 – Pastor Steve Schwarz
Luke 4  – Pastor Milos Tomic
Luke 5 – Pastor Gary Force
Luke 6 – Pastor Michael Luchak
Luke 7 – Pastor Lester Bentley
Luke 8 – Pastor John Clark
Luke 9 – Pastor Eliezer Roque-Cisneros
Luke 10 – Pastor Micheal Goetz
Luke 11 – Pastor Frank Fournier
Luke 12 – Pastor Bob Reynolds
Luke 13 – Pastor LeeLee Dart
Luke 14 – Pastor Nate Skaife
Luke 15 – Pastor Mikey Archibeque
Luke 16 – Pastor John Davidson
Luke 17 – Pastor Wayne Morrison
Luke 18 – Pastor Nestor Soriano
Luke 19- Pastor Godfrey Miranda and family
Luke 20 – Pastor Tim Jones
Luke 21 – Pastor Don Lopes
Luke 22 – Pastor Chris Morris
Luke 23 – Pastor Anton Kapusi
Luke 24 – Pastor Daniel Birai
"Rejoice in our confident hope. Be patient in trouble, and keep on praying."  Romans 12:12 NLT


The purpose of Rocky Mountain Conference Prayer Ministries is to encourage a thriving culture of prayer in our local churches, and in turn, encourage our individual members to experience a closer relationship with Jesus through prayer. The RMC prayer team offers support to local church prayer coordinators as well as trainings, resources, and prayer events.
You may call 303-282-3618 and leave a voicemail prayer request. Email prayer requests may be submitted here.
Currently we host 2 weekly prayer conference calls. You're invited to join us Wednesday mornings 6:30-7:30am OR Thursday evenings 7:00-7:30pm by calling 605-468-8026, access code 1010801#. 
In addition, North American Division hosts an all night prayer call the first Thursday of each month. You'll be blessed praying together with others across our Continent!  nadprayerministries.org gives instructions to join the call, AND has great resources to strengthen you and your church through prayer.
Please pray for our Rocky Mountain Conference family in Christ to deepen our commitment to Jesus through prayer, so we can truly know Him and make Him fully known to everyone around us.
We're looking for individuals to be part of our prayer team which is simply made up of people just like you who are willing to pray for others and who want to grow in prayer. Please join us! Email DeeAnn Bragaw at [email protected]
Click here for a recording from the Prayer Retreat.
Resources for church and personal growth through prayer:
revivalandreformation.org
hope-heals.org
DeeAnn Bragaw
RMC Prayer Coordinator
[email protected]
[email protected]
303-243-1172