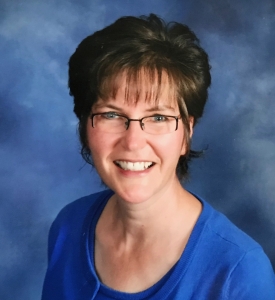 RMCNews –Chaplain Carol Turk, MA, BCC, was recognized, September 17, as a Board Certified Chaplain by Adventist Chaplaincy Institute. "This milestone recognizes your achievements and competency as a professional chaplain. We are grateful for your ministry as a chaplain, and your service to the wider church, and pray for God's continued blessings," wrote William J. Cork, assistant director of North American Division Adventist Chaplaincy Ministries.
A member of the Campion Seventh-day Adventist Church, and a commissioned minister, Chaplain Carol was member of RMC Executive Committee for many years, and was recently voted as RMC representative on the NAD Executive Committee. She also represents the Mid- American Union Conference on the Advent Health's Corporate Board and is also Board certified with the Association of Professional Chaplains. She currently serves as chaplain at Denver Health Medical Center.
Commenting on her road to this newest recognition, she said that, "this achievement could not have been made without Dick Stenbakken [former director of Adventist Chaplaincy Ministries] mentoring me and cheering me on. He has gone to bat for me several times and flattened several barriers in my path. I am forever grateful for his help and the help which Larry Roth [retired chaplain and field representative for ACM] and Bill Cork have given me. In addition, the Rocky Mountain Conference has supported me in several different ways."
"Thank you to all of you and to ACM for the chance to serve in the way God has called me," she added.
–RMCNews