RMCNews – Montrose, Colorado … "We are really happy to be back in person," Nate Skaife, pastor of the Grand Junction church enthusiastically expressed, regarding the return of Western Slope camp meeting. The 7th annual gathering will convene at Mountaintop Retreat in Montrose, Colorado on August 4.
"Love of God" is the theme of the four-day event. Western Slope pastors will begin the meetings with morning worship, followed by afternoon seminars by Dr Joseph Kidder, professor of Pastoral Theology and Discipleship at Andrews University. Also speaking in the afternoon will be Gary Force, pastor of the Durango district. Kidder will conclude the evening with a message about worship and principles that help develop a deeper relationship with God.
The event will provide time to not only grow spiritually, but also experience God in nature by offering an expanded range of outdoor excursions.  A sampling of these adventurous endeavors includes a zip line experience, swimming, tubing, boating, hiking, and other water events.
On Friday and Sabbath, musical appetites will be filled with performances by the Kings Heralds, according to Skaife.  They will also provide a musical concert on Sabbath afternoon.
First-time visitors to the event will experience a beautiful place to camp along with fellowship and a chance to rekindle or establish new connections.
The gathering is crucial at this time, according to Skaife. "We [the organizers] believe that it is crucial to come together and worship and praise God for what He has done. You can do it by yourself, but it is not the same as doing it in a group."
Skaife added it is his desire that everyone will leave the camp meeting with a deeper walk with Jesus.
To register for the Western Slope camp meeting please visit: https://docs.google.com/forms/d/e/1FAIpQLSdWdAyrSxzvkTFOj-VShG3iXPd3GJFRKAL5SRXbQk6marlMgA/viewform
For more information please visit: https://www.facebook.com/SDAWSCM
–RMCNews; photo by Rajmund Dabrowski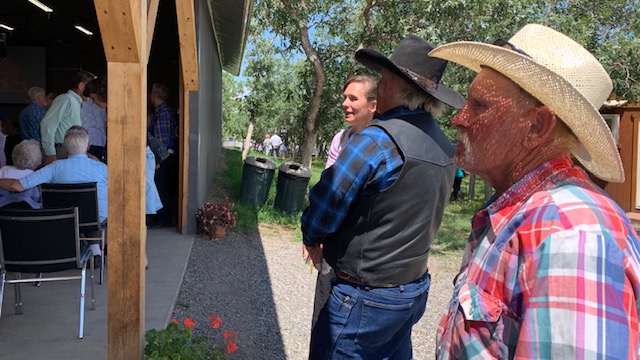 Western Slope Camp Meeting 2019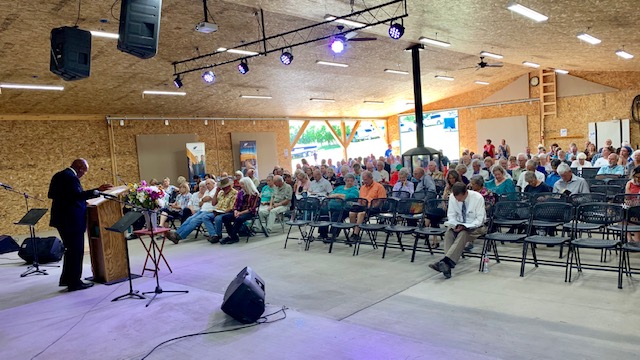 Western Slope Camp Meeting 2019