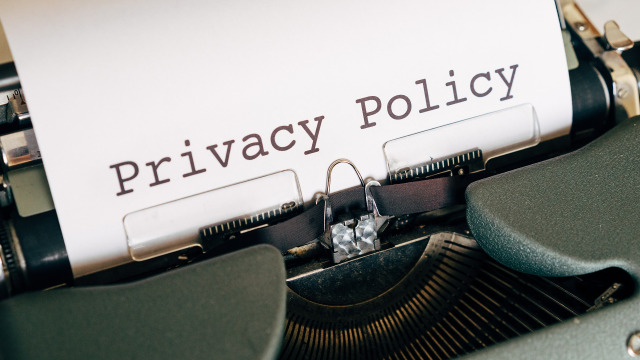 THIS PRIVACY POLICY IS PROVIDED TO HELP YOU UNDERSTAND WHAT KINDS OF INFORMATION WE MAY GATHER ABOUT YOU AND HOW WE MAY USE THAT INFORMATION.
INFORMATION WE COLLECT
Automatically Collected Anonymous Information
When you visit our website, we may receive and store information collected passively through various technologies that provide additional functionality, analyze usage and behavior, temporarily store our pages and images, store content and preferences.
This information is used to provide us with statistical information such as the number of visitors to the website, pages visited and duration of visit, IP address, browser type, ISP, operating system, type of device being used, and date/time stamps.
This information is merely statistical and not used to identify you.
Personally Identifiable Information
Personally Identifiable Information (PII) is any information about you as an individual that would enable someone to contact you (e.g. your name, address, telephone number or email address). We may ask for such information when you fill out a contact form on our website, subscribe to a newsletter, participate in an online survey, post a comment, enter a contest or sweepstakes, or use a service or tool such as email to contact us.
You can visit and browse our website without revealing any PII, but you may not be able to access certain content, features or services if you choose not to disclose PII. We will not collect any PII about you unless you provide it. Providing any PII to us is voluntary.
HOW WE USE THIS INFORMATION
We use PII and other information to improve the content on our website, provide you with services, send you updates and valuable information such as newsletters and other online or print publications, communicate with you, enable you to connect with others, improve our services, conduct research and maintain current membership data.
By voluntarily providing us with your information, you are consenting to our use of it in accordance with this privacy policy. You acknowledge and agree that your data may be transferred from your current location to our servers or authorized third parties as described in this privacy policy.
If you choose to submit content for publication (e.g. in our newsletter, on our website, or in print), we may publish any PII you have provided to us. If you prefer not to have your PII published, do not include it in your submission.
If you choose to post comments on our website or social media pages, any information you submit may become public. It may become accessible through search engines or, if you sign in using credentials from a third-party social networking service, it may become accessible to users on that service. Unless otherwise noted, we do not limit the distribution of information that you share using these features. The Rocky Mountain Conference is not responsible for any personal information you choose to make public via these forums, and you agree that such sharing will be deemed to have been permitted by you, not us.
SHARING YOUR INFORMATION
The Rocky Mountain Conference may share your information with departments and ministries within our organization, our churches, schools and other administrative entities that help us provide services to you, such as the Mid-America Union, North American Division, and General Conference.
We may provide your information to third party service providers that help us with our business activities such as shipping, marketing and processing of credit card transactions. These companies are authorized to use your personal information only as necessary to provide these services to us.
If you are a denominational employee, we may publish your information in our directories so that other members can find you and communicate with you.
We may also use PII and other information to provide internet security and to meet legal requirements. The Rocky Mountain Conference reserves the right to cooperate with law enforcement officials in the investigation of alleged unlawful activities committed on or through our website. We may disclose information in the course of officially authorized law enforcement investigations or as required to comply with a current judicial proceeding, court order, warrant, subpoena or other legal process served on the Rocky Mountain Conference. Further, in the event of a suspected attempt to deliberately circumvent our websites' security with the intent to gain unauthorized access or to do physical damage, we may share PII and other information about a suspected intruder with law enforcement officials. The Rocky Mountain Conference shall have no legal liability for such disclosures. Notwithstanding any of the above, the Rocky Mountain Conference reserves the right to challenge the validity of any subpoena, court order, warrant or other legal process, in our sole discretion.
THIRD PARTY LINKS
Our website may contain links to other websites or features that may connect with mobile applications not owned or under the control of the Rocky Mountain Conference. Privacy practices of linked websites and mobile applications may differ from ours. If you submit any personal information on these websites or applications, your information is governed by their privacy practices. We strongly recommend you review the privacy policies of such websites before submitting any personal information.
ACCESS
If your personal information changes, you no longer desire our services, or wish to know whether we hold personal information about you, you may you request, correct, update, amend, and delete such information by contacting us (see below).
For changes to information pertaining to membership records or to church treasury items, contact your local church clerk, treasurer or pastor. If you do send us an inquiry directly, please include your name, address, location of your church and name of your clerk and/or pastor, and the nature your request. We will make all efforts to respond to your inquiry within a reasonable time.
SECURITY
The security of your information is important to us. We follow generally accepted standards such as encryption to protect the personal information submitted to us.
CHANGES TO PRIVACY POLICY
We may update our privacy policy from time to time to reflect changes to our information practices. Any changes to our privacy policy will be posted here, so we encourage you to periodically review this page for the latest information on our privacy practices.
This privacy policy was last updated on May 5, 2021.
CONTACT US
If you have questions or complaints regarding our privacy policy, please contact us.
Rocky Mountain Conference of Seventh-day Adventists
2520 South Downing St.
Denver, CO 80210
303.733.3771